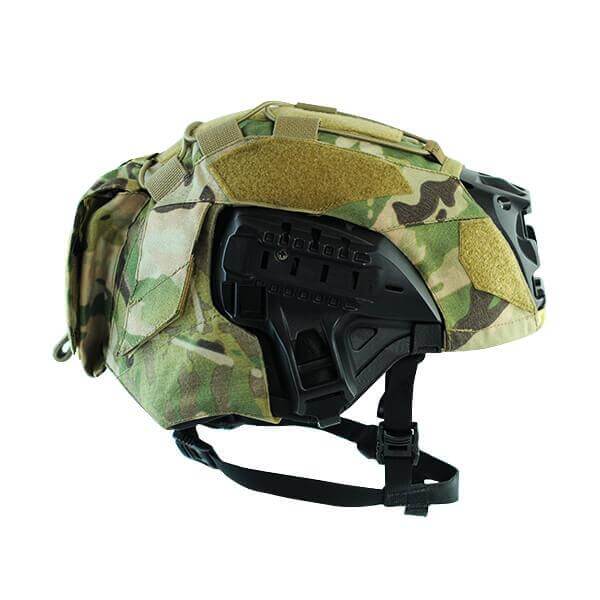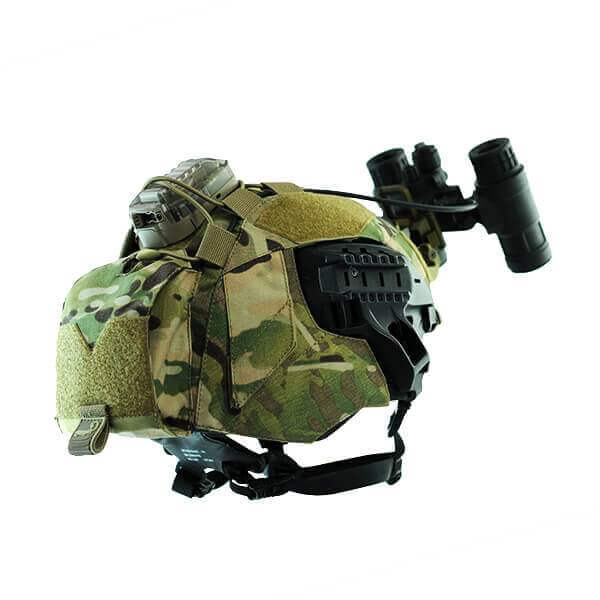 3M F70 Helmet Cover-(Mid Cut Version)
$ 89.95
( / )
Unavailable
Please select all options.
• Fits the mid-cut 3M™ F70 Ballistic Helmet perfectly
• Designed to protect and increase the service life of your helmet & endure even the toughest of environments.
• Easy installation-can be fitted to helmet in seconds-no tools required.
• Includes a sewn-in rear pouch for PVS 31 or other battery packs & counterweights
• multiple harness points to keep valuable accessories safe & secure.
• Incorporated Goggle retention tabs
• Central bungee retention for IR Strobes, cameras etc.
• Integrated cable management -rear grip tab for ease of opening when wearing gloves
• 500D Mil-Spec CORDURA®
• Mil-Spec polymer cord-lock
• Rear pocket for PVS 31 Battery Pack/Counterweights.
• Rear PVC Grip Tab
• Made in Israel or the USA
• 3M™ Ceradyne teamed up with Agilite, the world leader in precision helmet covers and accessory management systems to engineer a cutting edge cover and accessories platform for their new F70 Helmet. The F70 is 3M's newest, industry-leading helmet and one of the most advanced combat helmets ever made.
The Agilite F70 cover increases the service life of the helmet by protecting the ballistic surface from scra...tches, scrapes and the generally abrasive working environment of Special Operations Personnel.
It is also a full spectrum accessories platform designed to house the multiple accessories used by the operator. These include IR Strobes, Counterweights, Battery Packs, Cables, Ballistic goggles and more.

The F70 cover comes in both a high cut and mid cut version and is made from only the finest, mil-spec materials. It is built to withstand even the toughest of Military or Law Enforcement Special Operations environments.
Features include integrated central bungee retention, cable management, a rear pouch for PVS 31 or other Battery packs and counterweights, goggles retention tabs and much more see details

For Government sales or to request a quote for the 3M F70 Cover
click here
To purchase this product via GSA click 
here
Agilite products can be purchased through numerous US and other Government procurement contract vehicles including GSA, TLS, Dod Fedmall and others:
Prime Vendor purchases available through TSSI-

 

Find your relevant branch rep

 

here (e.g. Army/Navy/AF/USMC/Law Enforcement)  

GSA Contract: 

 

GS-07F-016DA
DLA Tailor Logistic Support Program (TLS): Contract # SPE8EJ-19-D-0001 OR REQUEST A QUOTE HERE

DoD FedMall 

Our products come in USA Made or Berry Compliant Versions for contracting and procurement compliance.

For all government sales questions or inquiries contact us at

 

govsales@agilitegear.com

 

or call  (

+1) (870)-298-4152
If your organization is already set up with one of our distributors, feel free to reach out to them for a quote:

 

US Dealers
Great cover
The fit is perfect, attachments to the helmet are excellent, and functionality is superb with many loops and bungee.